Advancing biological systems for sustainable production of fuels, chemicals, and materials
Announcement:
From 1st January 2022 Biotechnology for Biofuels has changed title to Biotechnology for Biofuels and Bioproducts. To read more about the reasons why and the implications of the title change, visit our FAQ.
Announcing the launch of In Review
Biotechnology for Biofuels, in partnership with Research Square, is now offering In Review. Authors choosing this free optional service will be able to:
Share their work with fellow researchers to read, comment on, and cite even before publication
Showcase their work to funders and others with a citable DOI while it is still under review
Track their manuscript - including seeing when reviewers are invited, and when reports are received
Aims and scope
Biotechnology for Biofuels and Bioproducts is an open access peer-reviewed journal featuring studies describing advancements in fundamental understanding, technological capabilities, and technoeconomic & life cycle assessment of the production of biofuels, biochemicals and biomaterials.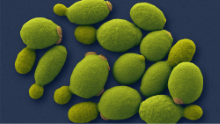 Open for Submissions: Non-conventional yeast-based processes for conversion of renewable feedstocks into bioproducts
Invited collection: On behalf of the Guest Editors, Biotechnology for Biofuels and Bioproducts, invites submissions to a special collection from the "YEAST4BIO" network, funded by COST (European Cooperation in Science and Technology) Read more.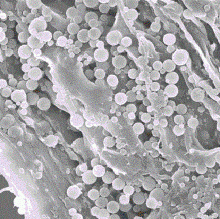 Analytical Methods in Plant Biomass Characterization and Valorization
A special collection of articles exploring methods for the characterization and utilization of plant biomass in the emerging bioeconomy, to inform future efforts toward increasing plant productivity and biomass valorization. Read more.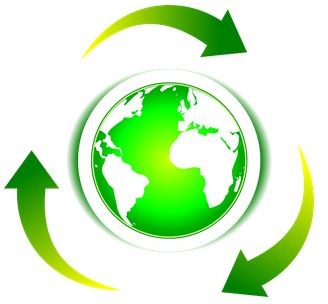 Transitioning towards GHG neutrality: The role of bioeconomy
Here we will present a special collection of articles in the area of bioeconomy towards an environmentally efficient transition to GHG neutrality. Work describing new technical solutions to efficiently use biogenic carbon in the food/feed, material, chemical, and/or fuel (for non-terrestrial transport in particular) sectors are encouraged. This also includes studies focusing on quantifying the environmental performance of such current/emerging technologies. Special consideration will be given to studies investigating the multi-sectorial integration of carbon-dependent products and services within case studies at the regional or national level.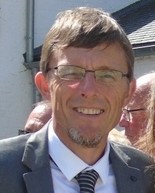 Professor Jean Marie Francois
Jean Marie Francois received his PhD in Agronomy and Biological Chemistry from The Catholic University of Louvain La Neuve in 1988. After several post-doctoral periods in USA (North Carolina State University), France (Université de Bordeaux II et CNRS Gif sur Yvette), Brazil (University Sao Paulo) and University Louvain La Neuve, he became full professor at the Institute National des Sciences Appliquées, Federal University of Toulouse in 1993 and reached the exceptional class in 2009. Since then, he created and still manages two research groups (about 25 persons including two associate professors, four senior researchers, 10 technical engineers, four PhD students and five Post-docs) dealing with Integrated Physiology and Functional genomics of microbial systems (PHYGE team) at Toulouse Biotechnology Institute and Toulouse White Biotechnology Center.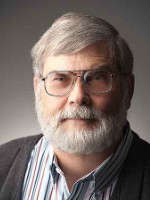 Dr Michael Himmel
Dr Himmel has 38 years of progressive experience in conducting, supervising, and planning research in protein biochemistry, recombinant technology, enzyme engineering, new microorganism discovery, and the physicochemistry of macromolecules. He has also supervised research that targets the application of site-directed-mutagenesis and rational protein design to the stabilization and improvement of important industrial enzymes, especially glycosyl hydrolases and metabolic pathway enzymes. New areas of interest to his research group include "green electronics" and nanomaterials applications of biomass derived components.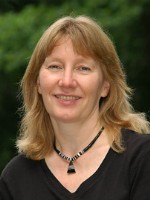 Professor Debra Mohnen
Professor Mohnen received her B.A. in biology from Lawrence University (Wisconsin) and her MS in botany and PhD in plant biology from the University of Illinois. Her PhD research was conducted at the Friedrich Miescher Institute in Basel, Switzerland. She held postdoctoral research associate positions at the USDA's Richard Russell Research Center and at the Complex Carbohydrate Research Center (CCRC) in Athens, GA where she won an NIH National Research Service Award for her postdoctoral research. She was appointed to the CCRC faculty in September 1990 and is currently Professor in the Department of Biochemistry and Molecular Biology and also adjunct faculty member in the Department of Plant Biology and member of the Plant Center at UGA.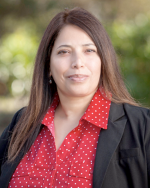 Dr Seema Singh
Dr Seema Singh is a Distinguished Member of the Technical Staff at Sandia National Laboratories. She is the Director of the Biomass Pretreatment and Process Development, and deputy VP of Deconstruction at the DOE funded Joint Bioenergy Institute. She is a biophysicist and material scientist with expertise in biofuels, biomaterials and advanced imaging. Her PhD work was focused on developing AFM for Biological macromolecules and structure-function relationship of transmembrane proteins. She has been awarded multiple awards and recognized by peers- most notably the 2018 DOE Secretary's Achievement Award to her JBEI Pretreatment team and R&D100 award for developing 'Super-hydrophobic Coating'. She is passionate about global societal issues and has spent her career working on sustainability- from water desalination to renewable energy, and most recently on developing technologies for plastic deconstruction and upcycling.