Advancing biological systems for sustainable production of fuels, chemicals, and materials
Support to CAZymes for Environmental Sustainability and Human Health Conference
Aims and scope
Biotechnology for Biofuels and Bioproducts is an open access peer-reviewed journal featuring studies describing advancements in fundamental understanding, technological capabilities, and technoeconomic & life cycle assessment of the production of biofuels, biochemicals and biomaterials.
Articles
2024
Thematic series
Engineering Microbiomes for Green Technologies
Edited by: Vijai Kumar Gupta, Jack A. Gilbert and Meisam Tabatabaei


2023
Thematic series
Biological Valorization of Lignin into High-value Bioproducts
Edited by: Dr Bing-Zhi Li, Dr Mingfeng Cao, Dr Zhi-Hua Liu, Dr Zhen Fang, Dr Arthur J. Ragauskas, Dr Jean Marie Francois
Microalgae for sustainable production of bioplastics
Edited by: Dr Roberto Parra Saldívar and Dr Elda Madai Melchor Martínez

Microbiota for future sustainable bioproduction
Edited by: Dr Tae Seok Moon

Biorefinery for bioalcohols production: Pretreatment, fermentation, and separation
Edited by: Dr Peiyong Qin and Dr Di Cai

Transforming CO2 to Algal lipids and specialty compounds
Edited by: Dr Jin Liu, Dr Yandu Lu, and Dr Yantao Li

2022
Thematic series
Non-conventional yeast-based processes for conversion of renewable feedstocks into bioproducts
Edited by: Dr Elia Tomás-Pejó, Dr Antonio D. Moreno, and Dr. Cecilia Geijer
2021
Thematic series
Transitioning towards GHG neutrality: The role of bioeconomy
Edited by: Dr Lorie Hamelin and Dr Rebecca Hanes
2020
Thematic series
Analytical Methods in Plant Biomass Characterization and Valorization
Edited by: Dr Breeanna Urbanowicz, Dr Maria Peña, and Dr William Barnes
2019
Thematic series
Lytic polysaccharide monooxygenases
Edited by: Dr Jean-Guy Berrin and Dr Paul Walton
2017
Thematic series
The US-DOE Bioenergy Science Center (BESC): Findings and Perspectives
Edited by: Prof Edward Bayer, Dr Brian Davison and Dr Michael Himmel
Thematic series
Life cycle analysis
Edited by: Dr Michael Wang
2015
Thematic series
Chemicals and bioproducts from biomass
Edited by: Prof James du Preez
2013
Thematic series
Special issue from the 20th International Symposium on Alcohol Fuels (ISAF 2013): Alcohol fuels enabling sustainable development
Edited by: Prof Willem H van Zyl
Thematic series
Pretreatment - highlights from the NSERC Bioconversion Network Pretreatment Workshop
Edited by: Prof Jack Saddler, Dr Linoj Kumar
2012
Thematic series
Transgenic plants for enhanced biofuel production
2009
Thematic series
The life and lifework of Mary Mandels - first lady of cellulase research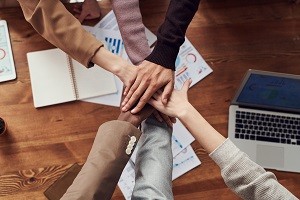 At BMC, we are very excited to introduce a new family of companion journals in Biotechnology. This new family builds on, and better connects, existing leader BMC journals in the field, and expands the portfolio with new high-quality gold open access journals, aiming to support the same community of scientists.
Poster Awards at Metabolic Engineering 15, Singapore
Biotechnology for Biofuels and Bioproducts, jointly with Microbial Cell Factories, sponsored two Poster Awards at the Metabolic Engineering 15 Conference, Singapore, June 11-15, 2023. The winners are:
Han Xiao, South China University of Technology – Poster: Secretion of Collagenases By Saccharomyces Cerevisiae for Collagen Degradation​
Ari Satanowski, Max Planck Institute for Terrestrial Microbiology – Poster: In Vivo Demonstration of a New-to-Nature CO2-Reduction Module to Enhance Natural and Synthetic Carbon Fixation
Call for Papers
Featured collections
Guest Editors: Dr. Elia Tomás-Pejó, Dr. Antonio D. Moreno and Dr. Cecilia Geijer
Guest Editors: Dr. Lorie Hamelin and Dr. Rebecca Hanes
Guest Editors: Dr. Breeanna Urbanowicz, Dr. Maria Peña, and Dr. William Barnes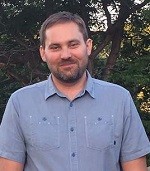 Dr Roman Brunecky
Roman Brunecky is PhD from University of Colorado Health Sciences Center. He is a senior scientist at the National Renewable Energy Lab (NREL) in Golden Colorado USA. His research activities are focused on the study of cellulolytic enzymes as well as plant cell wall recalcitrance. Notably looking at understanding the meso-scale biomass deconstruction mechanisms of novel natural multifunctional enzymes such as CelA or cellulosomal systems as well as traditional fungal enzyme systems. A major theme is to take the lessons learned from different natural enzyme systems and then using this knowledge to engineer superior fungal cellulases for industrial purposes. Another major theme of his research is also understanding plant biomass structure and using engineered in-vivo enzymes to reduce the recalcitrance of plant cell walls.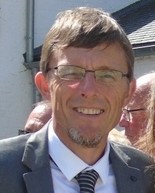 Professor Jean Marie Francois
Jean Marie Francois received his PhD in Agronomy and Biological Chemistry from The Catholic University of Louvain La Neuve in 1988. After several post-doctoral periods in USA (North Carolina State University), France (Université de Bordeaux II et CNRS Gif sur Yvette), Brazil (University Sao Paulo) and University Louvain La Neuve, he became full professor at the Institute National des Sciences Appliquées, Federal University of Toulouse in 1993 and reached the exceptional class in 2009. Since then, he created and still manages two research groups (about 25 persons including two associate professors, four senior researchers, 10 technical engineers, four PhD students and five Post-docs) dealing with Integrated Physiology and Functional genomics of microbial systems (PHYGE team) at Toulouse Biotechnology Institute and Toulouse White Biotechnology Center.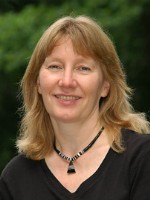 Professor Debra Mohnen
Professor Mohnen received her B.A. in biology from Lawrence University (Wisconsin) and her MS in botany and PhD in plant biology from the University of Illinois. Her PhD research was conducted at the Friedrich Miescher Institute in Basel, Switzerland. She held postdoctoral research associate positions at the USDA's Richard Russell Research Center and at the Complex Carbohydrate Research Center (CCRC) in Athens, GA where she won an NIH National Research Service Award for her postdoctoral research. She was appointed to the CCRC faculty in September 1990 and is currently Professor in the Department of Biochemistry and Molecular Biology and also adjunct faculty member in the Department of Plant Biology and member of the Plant Center at UGA.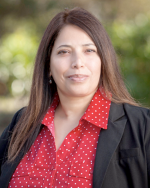 Dr Seema Singh
Dr Seema Singh is a Distinguished Member of the Technical Staff at Sandia National Laboratories. She is the Director of the Biomass Pretreatment and Process Development, and deputy VP of Deconstruction at the DOE funded Joint Bioenergy Institute. She is a biophysicist and material scientist with expertise in biofuels, biomaterials and advanced imaging. Her PhD work was focused on developing AFM for Biological macromolecules and structure-function relationship of transmembrane proteins. She has been awarded multiple awards and recognized by peers- most notably the 2018 DOE Secretary's Achievement Award to her JBEI Pretreatment team and R&D100 award for developing 'Super-hydrophobic Coating'. She is passionate about global societal issues and has spent her career working on sustainability- from water desalination to renewable energy, and most recently on developing technologies for plastic deconstruction and upcycling.
Annual Journal Metrics
2022 Citation Impact
6.3 - 2-year Impact Factor
6.6 - 5-year Impact Factor
1.749 - SNIP (Source Normalized Impact per Paper)
1.022 - SJR (SCImago Journal Rank)

2022 Speed
8 days submission to first editorial decision for all manuscripts (Median)
106 days submission to accept (Median)

2022 Usage
1,871,706 downloads
1,010 Altmetric mentions